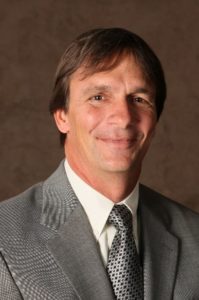 Terry Kohler
Age as of March 1, 2022:       64
Residence Location:   Cheney, KS
Place of Operation:    Cheney, KS
Business Experience: I have recently retired from the Farmers Coop of Garden Plain where I was the General Manager from 1984 until February of 2021. The Farmers Coop is a full service farm supply cooperative. I have had the privilege of serving on many Boards throughout my career and I would like to continue to promote cooperatives to all producers.
Education: Bachelors – Ag Econ/Agribusiness Option
Current Boards: Citizens State Bank of Cheney, Kansas – Board member since 1994 to the present; Cheney Golden Age Home in Cheney, Kansas – March 2021 to the present.
Strategic & Visionary Thinking: During my career at the Cooperative, we have had many strategic planning sessions that included the assessment of the current business environment and the short term and long term forecast. We must look back and learn, but even more importantly look forward, and try to determine where we would like to be. We must be proactive and not reactive to situations.
Corporate Governance: I have been placed in positions on Boards were you must lead, listen, and make sure all members have an opportunity to have input on the discussion. At times this can be challenging, but if people are elected into this position they must share their membership thoughts and positions on various subjects. I am comfortable sharing and listening to opposing views.
Financial Expertise: I have served on audit committees, and interviewed various auditing firms to help select a firm that will represent our shareholders interest fairly. During our preparations of monthly financial statements we have dealt with issues such as mark to market evaluations and other challenging items. I am comfortable with income statements, balance sheet evaluations, and cash flow statements.
Communication: Communication, Communication, Communication….. no more needs to be said. This is a important process for everyone, because communication is a two way street. This is a important process and duty for all of the membership. There is never a topic that is not important enough to communicate to the membership, or the management, and the Board. We must communicate with all stakeholders that we need to hear and communicate their views and thoughts to membership.
Technology: Technology today is on the thoughts of all businesses and daily functions of our membership. We must prudently and confidently encourage the use of more and more technology into our business. With this said we must also have confidence in security of all transactions and or meetings. Cyber theft and the risk taken is a daily concern for all businesses and members. This is a ever increasing challenge to prevent and prepare for. We must have walls of security and protection for our members data and transactions we complete daily.
Human Resource Management: As a Board member we must make sure we have all policies and practices in place for our employees and customers of American Ag Credit. These policies are in place for their respective protection and the liability protection of the company and shareholders.
Risk Management: Risk management is a subject we are all way too familiar with. It is a necessary evil and protection ingredient for all companies and producers. There are many risks we can be aware of and try to protect for. There are also some that are tough to be aware of such as with our past year and half with the virus. We must have the philosophy of forecasting for the worst and work at trying to prevent this from affecting our current business environment.
Leadership: Leadership is a learned and earned trait. Some would also say that some people possess it naturally. I would agree with that to a point. I have been fortunate to be in many leadership roles as the President of the local school Board for three terms, two term Chairmen of the Kansas Coop Council, Chairmen of the grain marketing group of CoMark Grain for four years, and Chairman of the merged grain marketing group of CoMark Equity Exchange for four years completing my term as chair in January of 2021. Being the Chairman does not make you a leader. There are many leaders on a Board, listen to all members to understand who the real leader is.