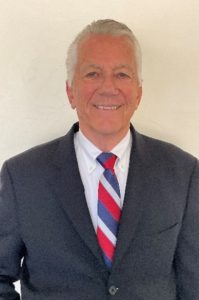 Robert Boynton
Age as of March 1, 2022:       72
Residence Location:   Winter Park, CO
Place of Operation:    Ferndale, CA
Business Experience: I served on the faculties of Purdue and Cornell Universities (Agricultural Economics) in the early years of my career. From 1984-93 I headed up a trade association representing dairy processors. From 1993–2009 I was Sr. VP of Marketing & Sales for Leprino Foods, the world's largest manufacturer of Italian cheese. Since retiring from Leprino, I have done volunteer work in my community, served as an Adjunct Professor at Cornell, and managed the family dairy farm through a transition to organic.
Education: Ph.D. Agricultural Economics
Current Boards: I serve on the Board of a non-profit organization in the town where I live. I have no financial interest in this organization and it has no relationship to agriculture. I currently serve on the American AgCredit Board of Directors.
Strategic & Visionary Thinking: It is crucial to take time to think strategically, imagine what might be around the corner, and be flexible enough to reassess as conditions change. I have acquired these skills through: the range of my employment opportunities; membership on Leprino's senior management team for this $2+ billion company; strategic planning at AAC; and attendance at several programs on strategic planning over my career.
Corporate Governance: I served on American AgCredit's Governance Committee for 2 years, which helped me hone my skills in this area. Corporate governance is about following the rules and requirements set by the Farm Credit System and applying common sense, good management practices and sound organizational skills to the mechanics of running a complex business. Good governance is a cornerstone of a well-run company.
Financial Expertise: My financial expertise comes from two primary sources: my graduate education in economics and my experience working for two large financially sophisticated organizations (Leprino Foods and American AgCredit). I managed a multi-million dollar budget at Leprino Foods and reviewed their financial reports on a monthly basis.
Communication: My career has required that I have strong oral and written communication skills as I've spoken in front of both large and small groups, often explaining complex subjects, and written extensively in both scholarly journals, commodity magazines, for a wide variety of audiences, and toward a variety of ends. I understand the importance and challenges of new social media communication tools. I believe organization and clarity are paramount to good communications regardless of the means of communication. I adhere to the principle of "think at least twice and only then hit "Send".
Technology: I am not a technology expert but I am proficient in the use of the common electronic tools at our disposal today and most common software packages and applications. Most importantly, I have a strong sense of the role and importance of technology in our business, including the application of digital technology, machine learning, and cyber security. While it is tempting to see the rollout of a new technology platform as a destination, it must instead be viewed as a business's latest step in a constantly evolving journey to bring value to all its stakeholders.
Human Resource Management: I ran the marketing and sales department of a large company for 16 years with over 30 professionals. I saw the evolution of that company's human resource function and the value it brought to a business. I have enjoyed chairing the Compensation Committee of American AgCredit and have gained much knowledge in the human resources area through this experience and the specialized training I have received. I firmly believe that employees are a company's most valuable assets. That American AgCredit continued strong loan growth and earnings while maintaining world-class employee engagement scores during the pandemic demonstrates beyond a doubt that our human capital plan is sound and our employees are our biggest asset.
Risk Management: Probably no other type of business has a stronger, more focused lens on risk than that of a financial services company. As a trained economist, I am more than a little familiar with risk but my experience with American AgCredit has given me a heightened appreciation for the kinds of risk that can be identified and measured and how to analyze the trade offs between those risks and business benefits that can flow from a disciplined, studied approach. We lean into various kinds of risk after careful analysis of that risk and the benefits that can be derived.
Leadership: There are many ways to lead. Leadership requires a vision, the willingness to really listen to others, good communication skills (including storytelling and leading by example), and giving people a chance to stretch their wings and get outside their comfort zone. I have had the opportunity to serve in various leadership roles in my career, including Board President of the Dairy Institute of CA and Chair of the Mondavi Institute for Wine and Food Science and several local, non-profit organizations. I think my experience working on both sides of the Board: CEO relationship has helped me hone my leadership skills.