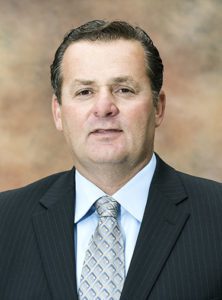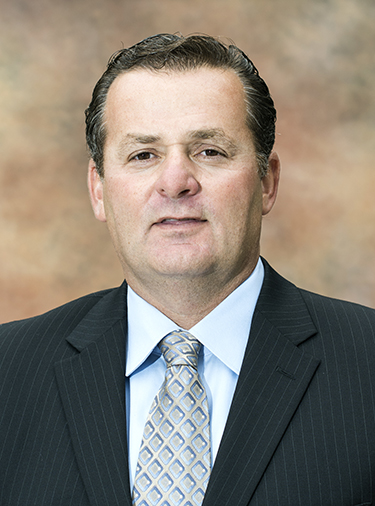 Joe Alamo
Age as of March 1, 2021: 48
Residence Location:         Turlock, CA
Place of Operation:           Turlock, CA
Business Experience: I currently own and operate Alamo Farms, a dairy and farming operation with my brother. My background in Agribusiness and Finance has provided a solid foundation for the management of all financials for the family business. Hard work has contributed to the ongoing success of the dairy operation where the herd has grown from 400 to approximately 4,000 while increasing milk production from an average of six gallons per cow to ten gallons per cow. In addition, our farming operation consists of 3,000 acres with nearly 800 acres of almonds.
Education: Bachelors, Ag Business with a concentration in Finance from Cal Poly San Luis Obispo.
Current Boards: American AgCredit; Turlock Irrigation District; California Farm Water Coalition.
Strategic & Visionary Thinking: I am very strategic and a big picture visionary thinker. I pride myself in being one step ahead in my business operations as it is a necessity when you are a dairyman and a farmer in the Central Valley of California. Through my service on TID and American AgCredit boards, I have participated in multiple strategic training and planning classes. This continuous growth allows me to sharpen my skills to help American AgCredit be an industry disruptor.
Corporate Governance: Over the past four years, I have served on the Corporate Governance Committee for American AgCredit, and have been serving as Chair for the past two. With training and hands-on knowledge, I have seen the importance of proper rules and policies, and procedures. American AgCredit strives to stay at the forefront of having an elite corporate governance structure. Being able to serve on this committee as my first role within AAC has allowed me to gain a better understanding of our governance structure and the vital role it plays in our organization to promote transparency, accountability, and security.
Financial Expertise: I manage of all financial aspects of our dairy and farm. In addition, every Board I serve on I review the financial statements, ensuring fiscal responsibility was held in the highest regard. Furthermore, I review and approve large budgets at Turlock Irrigation District and American AgCredit. I also serve on the Risk and Investment Committee at TID.
Communication: Communication is essential to create any success story. At our farm we are continually communicating to make sure everything is clear to our employees; this includes translation in multiple languages. I also have been encouraging TID to use more modern ways to communicate with our customers and employees, which is highlighted in our strategic plan. In addition, I believe that to be a more effective communicator it is equally important to be a good active listener.
Technology: If the COVID-19 pandemic has taught us anything it is that technology is key to the success of business. I've always been an early adopter of sustainable technology that has made my operation more efficient and productive. At American AgCredit we have been on multi-year technology update to provide the necessary security while enhancing the customer experience. We need to continue to embrace new technology as it becomes available to stay relevant and competitive in our industries.
Human Resource Management: Employees are the lifeblood of any business. Human capital is one of the most important parts of any business. I am directly in charge of over 40 employees at Alamo Dairy Farms. It is essential that I keep up to date on current labor laws and best practices to remain compliant and maintain morale. I have also experienced dealing with multiple successful Union negotiations with nearly 500 employees during my tenure at Turlock Irrigation District Board.
Risk Management: In order to foster a successful approach to Risk Management, you need to understand all aspects of your industries. A sound risk management strategy helps to ensure long-term success. An individual or business needs to look at all potential risks to avoid any knockout blows. At the farm, we incorporate an ever-evolving strategy to minimize our downside risk while enabling upside potential. At TID we have developed a robust risk management policy and program.
Leadership: I believe in leading by example. Leadership is an art to motivate a team to work towards a common goal. I have great respect and admiration for the leadership style of the recently retired CEO. I like to use Byron Enix as an example when I look at leadership. Leading by example and effectively motivating has been the key to success for all of the agencies I've been involved in over the years.