Welcome to American AgCredit's Whistleblower Program
Purpose
American AgCredit is committed to the highest standards of conduct and ethics for all officers, directors, and employees while conducting their duties and responsibilities. Therefore, the Association has established a Whistleblower Program to encourage and enable the reporting of any concerns related to suspected unethical activities or fraud. To facilitate the anonymous reporting, American AgCredit has engaged a third-party vendor, EthicsPoint, a division of NAVEX Global, to facilitate the Program.
The Whistleblower Program is not designed for making comments or general complaints regarding customer service matters. For these matters please go to the Contact Us page.
Reporting
If you know of or suspect unethical behavior, fraud, or a violation of the Standards of Conduct Program, you may file an anonymous report with EthicsPoint utilizing the following methods:
To leverage the mobile device reporting mechanism, scan the QR Code below with your mobile device.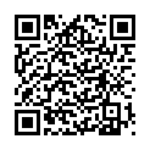 Confidentiality
Using EthicsPoint, reports can be reported anonymously to maintain the highest degree of confidentiality.
Investigation
The Whistleblower Program is administered by the Audit Committee of the American AgCredit Board of Directors. All reports will be forwarded confidentially to the appropriate party at American AgCredit for review and resolution.
Protection for Whistleblower Reporters
Federal laws and regulations provide protection for Whistleblower Reporters from reprisal and retaliation for the reporting of concerns and wrongdoing. However, action may be taken against an individual for knowingly making a false complaint or providing false information. See the No Fear Act and the Whistleblower Protection Enhancement Act.