About the Scholarship Program
To increase support for future farmers and ranchers within the areas we serve, American AgCredit offers up to a total of up to $90,000 in college scholarships to graduating high school seniors going on to college, community college transfer students moving to a 4-year accredited university, and college juniors and seniors.
Types of Scholarships
Scholarships are available for general agriculture studies; agriculturally-related course work such as veterinary care, animal husbandry, and watershed development; and fields such as accounting, marketing or business degrees with a focus on agriculture or farming/ranching. Scholarships typically range from $1,000 to $10,000, although there is no maximum amount or limit to the number of scholarships other than the $90,000 association total stated. Please contact your regional representative shown below for more information on eligibility, participating colleges and the application process.
Program Details
Scholarships can be offered in a variety of ways.
Directly to a student through a local or regional application and review team
Indirectly through a local community college or university screening program
Indirectly through a local FFA or Farm Bureau chapter screening & review process
Indirectly to a trade association scholarship program or a trade association which directly funds education programs
While judging criteria are typically established by the organization that administers the scholarship, American AgCredit is often asked to participate in the selection process. We encourage a balance of the following, in no particular order:
Goals and major
Past work experience and accomplishments
Community/extra-curricular involvement
Presentation
Need
Grades
Partnering with American AgCredit
Each American AgCredit region is responsible for developing its own program and creating relationships and alliances with local colleges, farm bureaus and other education-related organizations. If your school or organization is interested in developing a scholarship in association with American AgCredit, please contact your regional representative.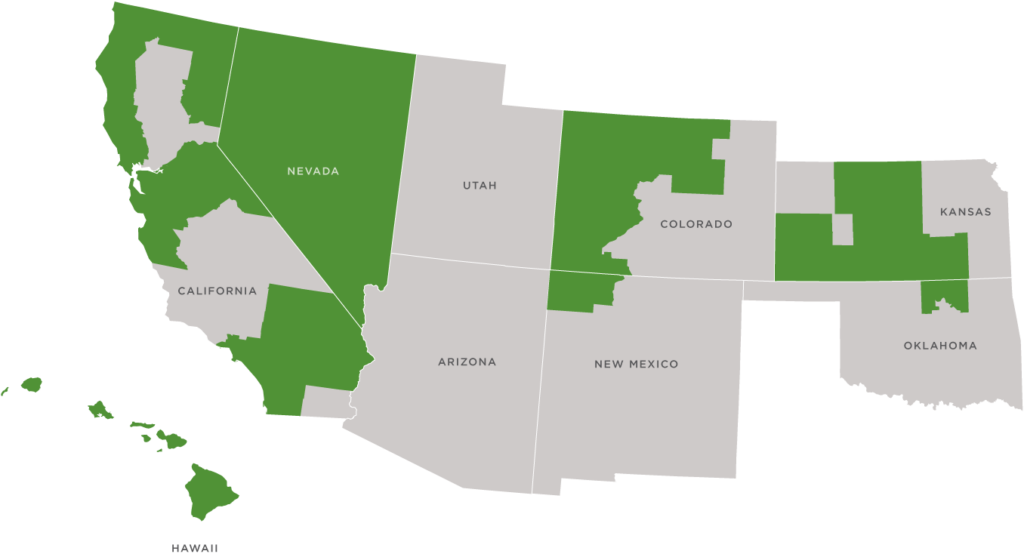 Map of AAC Regions as of July 2019
Regional Contacts