Our customers are growing, adapting, and changing the shape of agriculture.
And so are we. Farm Credit of New Mexico intends to merge with American AgCredit in 2023. This merger would allow us to evolve into one Association that is well-positioned to partner in the success of our customers and teams.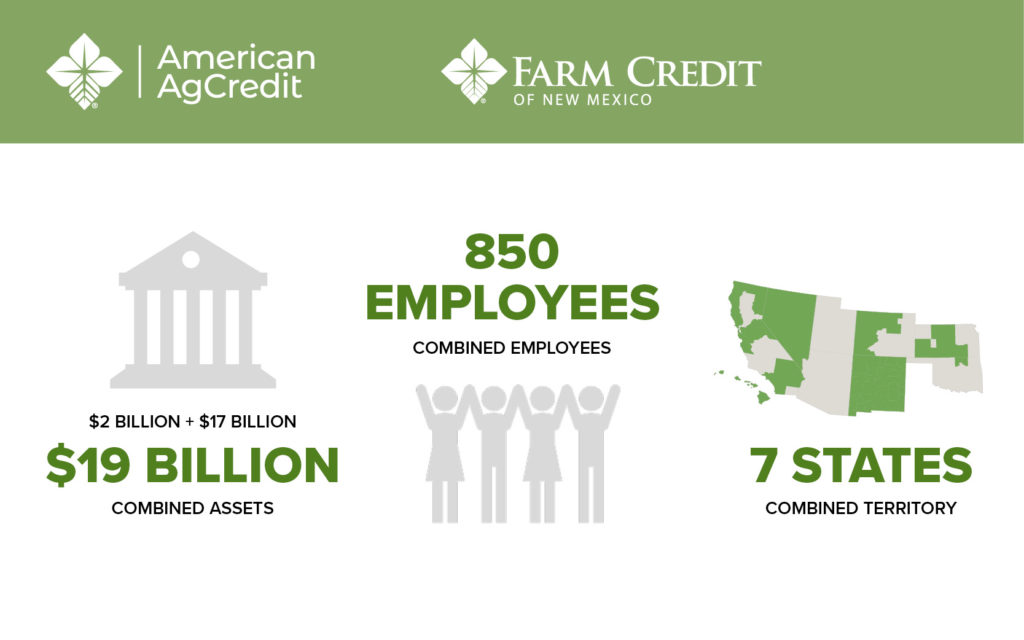 We know you may have questions regarding the intent to merge. We are still early in the merger process and many details are yet to be finalized. But we commit to sharing more information as we're able during the upcoming months.