SALINAS, CA., (June 30, 2023) – George Fontes, our esteemed Board member, passed away unexpectedly on May 26, 2023. George was 68 and a lifelong resident of Salinas, California.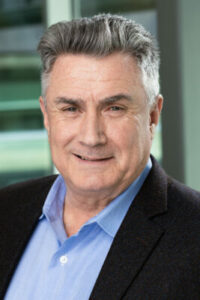 George was an extraordinary leader who had a profound impact on American AgCredit. After semi-retiring at the age of 53, he dedicated 15 years of his life to serving on the Association's Board. He was first elected to the Board in 2008, and he served as Board Chair from 2018-2021. He was also part of the selection committee to determine the Association's new CEO. As a mentor to both American AgCredit's Directors and leaders, George helped shape Association's approach to growing the future of agriculture.
"In our first interactions, I quickly learned he was serious about his responsibilities and the future of the Farm Credit System. After joining AAC, George and I quickly built a bond over our love for golf and for agriculture; and how seriously we took both of those endeavors," said CEO Curt Hudnutt, "I considered George a voice of reason, and he served as a great mentor for me over the past two and a half years."
George's leadership was characterized by his commitment, humility, assertiveness, wit, and genuine love for the ag industry we serve. As a Board member, George held himself and others to the highest standards. He believed in pushing individuals to reach their full potential, and his actions spoke louder than words. George led by example, inspiring those around him to strive for excellence.
"He not only was a mentor and a friend to me, but his all-in leadership was contagious—those around him couldn't help but engage in our work with the same all-in dedication," reflected Board Chair Gary Harshberger, who served alongside George as his Vice Chair for three years.
We will forever cherish the memories we shared with George and the lasting impact he had on our lives. Together, let us honor George's legacy and carry his spirit forward. As we continue to partner with our farmer-owners as they navigate the evolution of agriculture, may we embody the same level of dedication, integrity, and passion that George exemplified.
ABOUT AMERICAN AGCREDIT
American AgCredit was chartered in 1916 as part of the nationwide Farm Credit System and is the nation's fourth-largest Farm Credit association. American AgCredit specializes in providing financial services to agricultural and rural customers in California, Colorado, Hawaii, Kansas, New Mexico, Nevada and Oklahoma, and serves capital market customers throughout the United States.
American AgCredit's financial services include production and mortgage financing, equipment and vehicle leasing, crop and life insurance, lines of credit, and the Young, Beginning and Small Farmer Program. American AgCredit also provides interest-free loans for qualifying 4-H and FFA AgYouth programs, and college scholarships to students interested in agriculture. Learn more at AgLoan.com.
###
For more information:
Erin Miser, Head of Communications, American AgCredit
emiser@agloan.com