Who We Are
We are a leading provider of loan, lease and crop insurance products, each customized to the unique needs of your growing business. We are a member-owned cooperative that supports all segments of agriculture with reliable, consistent credit and financial services. Our range of financial services includes farm loans, farm mortgage loans, equipment loans, livestock loans, first time farmer loans and operations loans, as well as crop insurance and farm credit leasing programs.
We are a part of the Farm Credit System, a nationwide agricultural network that serves rural America by providing credit and affiliated services to farmers, ranchers and agribusinesses. Overall, the Farm Credit System supplies the nation's agricultural industry with nearly one third of its credit needs.
---
Contact us to Learn More
---
Financing
Our flexible programs ensure we have an agriculture loan designed to help your business grow:
Real estate purchases and improvement
Vineyard and orchard developmentPacking and storage facilities
Timber/Land purchase
Livestock purchases and feed
Production and processing equipment purchases
Building repairs and improvements
Construction development
Water development and irrigation projects
Operating expenses
Debt refinancing
Our financing options include:
Fixed and variable rate products with rate lock options
Terms from 30 days to 30 years and payment options that match your cash flow
Revolving or non-revolving loan structures
An Agricultural Cooperative – More Than a Bank
We're much more than an ag bank – we are a member-owned co-op, and with that comes benefits you won't find elsewhere. As customer-owners, our borrowers are able to share in our earnings, which is paid out in the form of an annual cash dividend. When you succeed, we all succeed. Find out more about our cash dividend program.
Who We Serve
Farmers and ranchers
Processing companies
Large agribusinesses
Agricultural land owners
Farm-related service businesses
Agricultural Lending
At the core of our services are our competitively priced agricultural loans, with the following loan term options.
Long Term Farm Loans
Our fixed and variable rate mortgage farm loans have options tailored to your specific needs and payment schedules that can be adjusted to match your operating cash flow.
Intermediate Term Agriculture Loans
You can free up your capital with intermediate-term loans with maturities of up to 10 years.
Short Term Agriculture Loans
For your day-to-day operating needs, short-term financing can be just the solution, and is available as a budgeted loan or revolving line of credit with maturities of one to four years.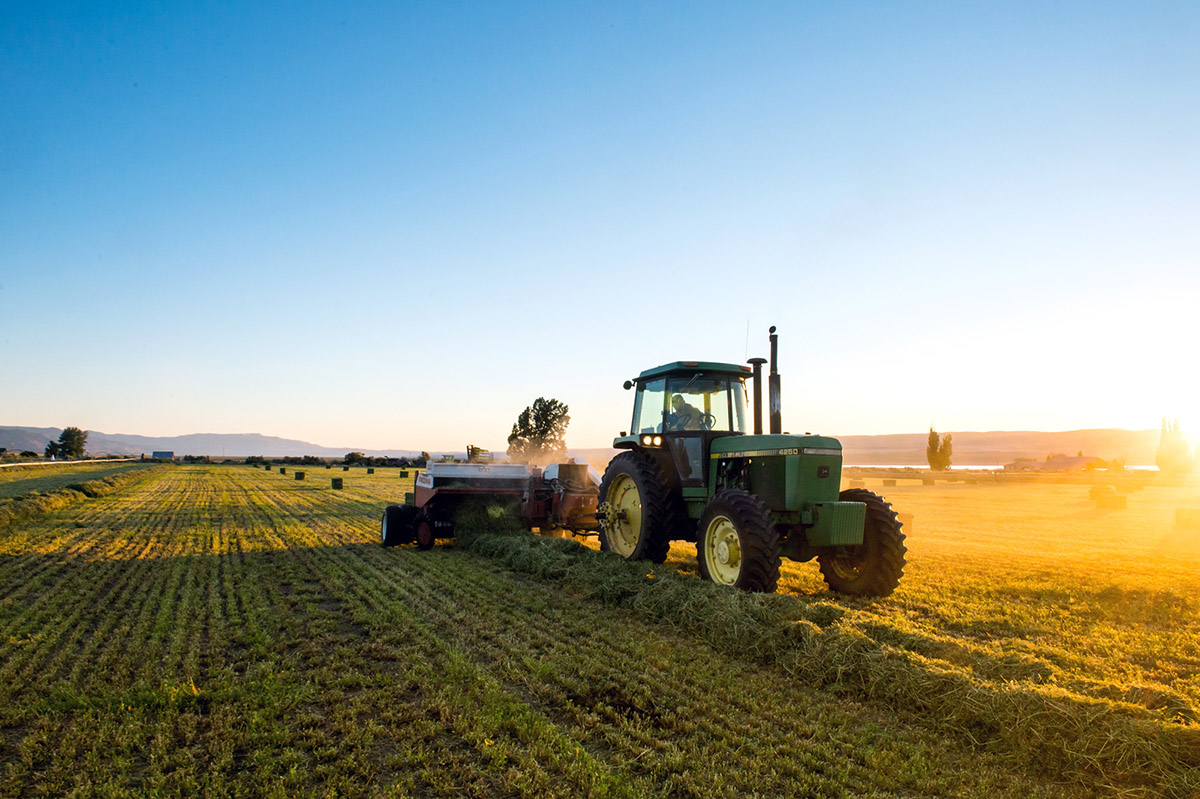 Agricultural Leasing
Agricultural operations depend on proper facilities, buildings and reliable equipment, and leasing can be an attractive way to acquire it. As an alternative to the cost of purchasing, leasing helps you stay up to date with equipment and technology, but without the large cash outlay. With no down payment required, leasing allows you to put your capital to its best use. To be eligible for our leasing programs, individuals must be owners of agricultural land or engaged in production agriculture.
What American AgCredit Leases
Facilities & buildings
Solar projects
Processing lines and equipment
Tractors, trailers, forklifts and other vehicles
Fruit bins
Rolling stock
Harvest equipment
Packing Equipment and Bins
Irrigation Systems
Wine Barrels
Greenhouse structures
Cooling and drying equipment
and more
Why Lease?
Leasing requires no down payment, conserving working capital. We even offer 100% financing.
Lease payments may be tax deductible
Leasing helps minimize the risk of equipment becoming obsolete

It All Starts With People
Our staff – from loan officers to underwriters to operational teams – share a passion and dedication for serving agriculture. In fact, many have a family background in agricultural operations. No other lender understands the agriculture industry better.
We also have significant financial expertise. We are able to structure loans and other products to meet the needs of producers with a wide range of characteristics. Additionally, our capital markets group is composed of seasoned professionals who understand the complexities of larger scale financing. The depth and breadth of our expertise enables us to offer solutions for the nation's largest agribusinesses.
We stand by our customers and take the time to learn about their business, which in turn enables us to bring more value to the services we offer. We truly care about our customers, as individuals and as business owners, and continually strive to exceed their expectations. Our teams provide valued agriculture and financing expertise; a competitive product offering; and responsive service. We make it easy for our customers to do business with us. We ensure we remain responsible stewards of our borrower's investment and operate profitably, efficiently, and with a commitment to continuous improvement.
Finally, we are passionate advocates and stewards of our local communities, directing company time, money and other resources in the support of our mission to serve agriculture and rural communities.
Our commitment to agriculture means understanding how your ag business constantly changes, so our agriculture loan programs are as flexible as possible to fit your financial needs.
Next Steps?
If you have questions about your particular needs, an American AgCredit representative can help.