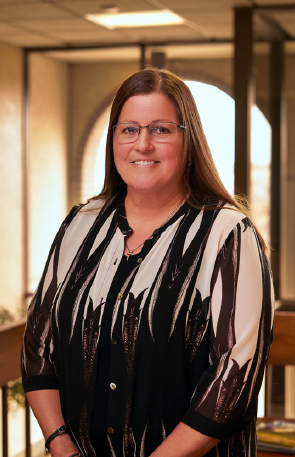 Ardith Dunn
Age as of March 1, 2023:       64
Residence Location:   Moscow, KS
Place of Operation:    Satanta, KS
Business Experience: 4-D Farms (management and bookkeeping), Kansas Public Employees Retirement System – Western Kansas Field Representative (6 years), Superintendent of Unified School District 507 – Satanta (12 years), Jr-Sr High School Principal of USD 507 – Satanta (5 years), USD 507 – Satanta Mathematics/Computer Instructor & Girls Volleyball/Basketball Coach (17 years)
Education: Bachelor's (Mathematics/Physical Education), Master's and Doctorate (Educational Leadership)
Current Boards: Buffalo Dunes Wind Farm (County Commissioners), Senator Moran's Service Academy Selection Board, Schools for Quality Education, Inc., Friends University Board of Trustees, several local boards (church, hospital, & community).
Strategic & Visionary Thinking: These skills are important not only while serving on a board, but also in life. Being able to plan ahead and follow a strategic plan are areas in which I have had extensive training. I spent many hours researching issues, planning strategies, and making sure everything would service the organization's vision and mission statement as well as fall within the budgetary parameters.
Corporate Governance: Accountability is important but at the same time, the cohesiveness of the organization and its integrity are also important within corporate governance. I understand the necessity for confidentiality, expressing opinions positively, and yet being able to come to a unified decision which encourages a positive outcome for the business. I would be dedicated to the Board of Directors and the meetings would be a priority. I have experience as a past superintendent of schools with all aspects of corporate governance.
Financial Expertise: Today, I am responsible for our farm bookkeeping and operations. This involves all aspects of the budget and management of employees. As a school superintendent for 13 years, the budget was of utmost importance. I wrote grants that netted additional funds which averaged approximately $200,000 annually. I was responsible for opening and closing the annual budget within the state's budgetary guidelines. I currently chair the Buffalo Dunes Windfarm committee for the Haskell County Commissioners in which I am responsible for maintaining the budget for the PILOT money received for our township.
Communication: I currently work part time for KPERS (Kansas Public Employee Retirement System). My job is communicating retirement benefits to Kansas educators, police/fire, state workers, and judges. My job involves presentations (small and large) followed up by one-on-one consultations. Part of communication is being able to listen and understand other opinions. This helps in avoiding misunderstandings or creating gaps that may result in an unnecessary difference of opinion. I have been trained in several negotiation processes, non-verbal cues and how to deal with confrontation and resolution.
Technology: I have kept up with trends in technology. I use all types of technology in my current part time job with KPERS. During the COVID years, I learned alternative ways to communicate with the use of technology (Zoom/Go-to-Meeting/Teams). I enjoy trying new technology and gadgets.
Human Resource Management: My experiences on the farm with human resources are limited to our five farm employees. We do utilize H2A workers (4 each year), so I have some dealing with their resumes and visas. My most extensive experience in human resources would be during my years as a superintendent. I was the HR department and hired or fired all employees for the district. The skills associated with this are intertwined with some of the other skills already mentioned (visionary, communication, governance and finance).
Risk Management: Risk management skills are more strategic in nature but are necessary in any business. On our farm, we are always forecasting financial risks while identifying procedures to avoid or minimize the overall impact. We continually try to balance the risks of purchases and overhead with commodity prices and debt. Another area of risk management is documentation and research. On our farm we try to incorporate some of the latest technology so we can track and manage the commodity production of the farm.
Leadership: I have been involved in leadership all my life. Beginning as a child with 4-H, continuing through sports programs as a teen, and finally teaching/coaching/administration in my professional education career of 34 years, has all provided me with strong leadership principals. I am dedicated to my endeavors, honest and hard working, organized, and thoroughly enjoy working alongside people. I have training in mediation and cohesive teamwork. I have always tried to encourage, listen, and be available if called upon. I have enjoyed the previous boards I have served on or chaired and would be honored to be a part of the American AgCredit Board of Directors.