Population or Prosperity?
Report Snapshot
Situation
Demand from China has been a primary driver for agricultural markets in the 21st century. In 2022, China's population declined. Many are concerned that this means that the agricultural boom is coming to an end.
Finding
China's food demand growth is driven more by income growth than by population growth.
Outlook
As long as growth remains strong for China and other middle-income nations, the rapid growth in agricultural commodity demand, particularly meat and animal feed, should remain intact.
Impact
U.S. commodity and land prices are not threatened by changes in China's growth rate.
Presented by:

---
On January 1, 2000, the price of corn in the U.S. stood at $2.01/bu., soybeans were at $4.56/bu., and oil sat at $27.21 per barrel. By the summer of 2008, those prices had pushed to $7.20/bu., $16.05/bu., and $140 per barrel, respectively. The dramatic rise in global demand had fundamentally changed the price level in commodity markets. While biofuels production was seen as the primary contributor to price increases, Chinese demand growth easily doubled the impact of American biofuels. In the years since, Chinese demand for vegetable protein, primarily in the form of soybean and soymeal imports, and animal protein in the form of pork, have continued to drive agricultural markets.
In early 2023, China's statistics agency announced that deaths in their country exceeded births in 2022. Many commentators questioned whether this heralded the end of an era of high growth and high profits for U.S. agriculture.  After all, if the largest country in the world has a declining population, what might that mean for the agricultural economy? These concerns overlook the critical role that eating better plays as consumers become wealthier.
The end of China's population growth will have little impact on their demand for additional animal and vegetable protein as their population has already been growing very slowly for two decades, while their income has been growing very quickly.
For agricultural demand, the most important characteristic of consumers in any nation in the world is not their population growth but their long-term income growth. For the nations who represent the recent past and near future of food demand growth, that income growth appears to remain intact.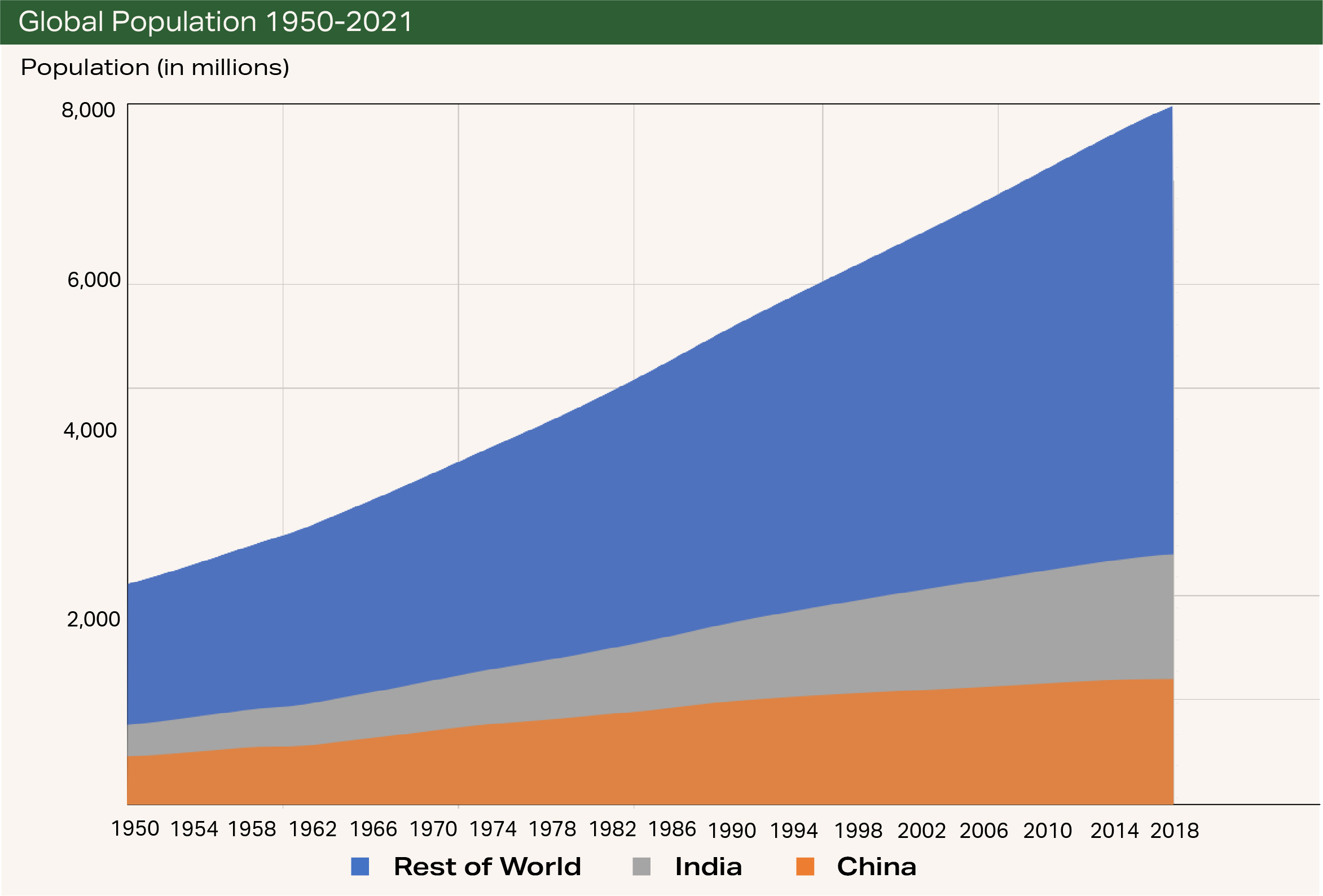 Continue reading Matt's report on the future of US agriculture demand.
---
Disclaimer: This material is for informational purposes only and cannot be relied on to replace your own judgment or that of the professionals you work with in assessing the accuracy or relevance of the information to your own operations. Nothing in this material shall constitute a commitment by American AgCredit to lend money or extend credit. This information is provided independent of any lending, other financing or insurance transaction. This material is a compilation of outside sources and the various authors' opinions. Assumptions have been made for modeling purposes. American AgCredit does not represent that any such assumptions will reflect future events.