"I can't imagine a life anywhere else. I loved working with my grandparents when they were here. I love working with my sisters and my parents," says Molly Giles-Beckford, "that's something I've always wanted to do."
Three Generations of Giles Thrive in the Family Business
The Giles story begins with the family's 1872 arrival in Kansas, and really took off in 1947 when Norman A. and Norman Lee Giles purchased the original ranch in Clark County.  Today, Giles Ranch is a commercial cow-calf, stocker-feeder operation, with dryland wheat, sorghum hay, prairie hay, irrigated wheat and alfalfa. Three generations of the Giles family work the ranch, including Roger Giles and his wife, Cathy; and their daughters, Jennifer, Katie, and Molly.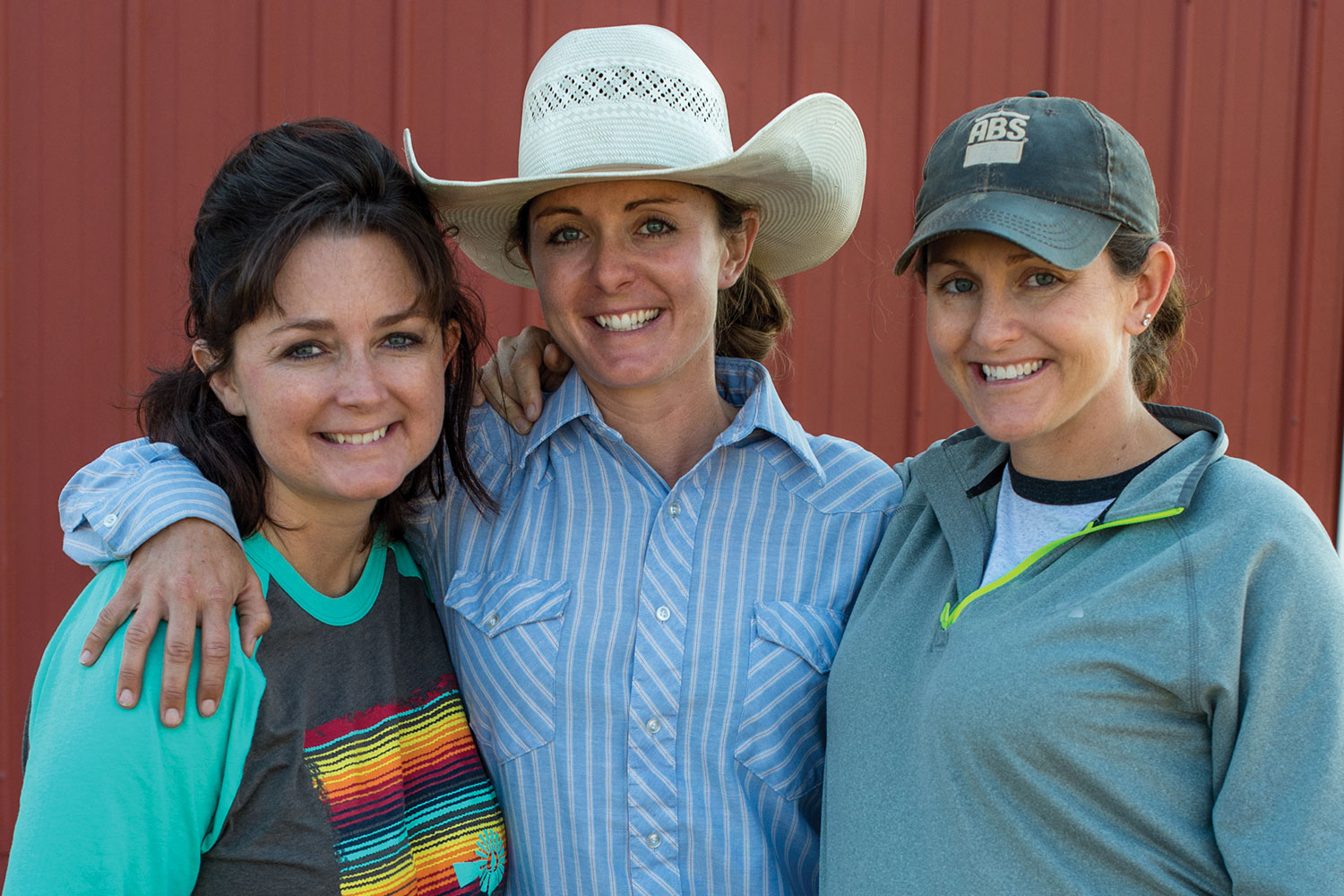 Roger is very comfortable with the Giles women immersed in the family business. "Being raised with five sisters it wasn't too far a stretch. I learned early on that you don't back talk women, especially if you want to stay around very long."
The Giles sisters do it all, from managing the office to overseeing the finances to checking cattle in the pasture. Sun up to sundown, day in and out, whatever the weather, and whatever challenges arise. Because nature, that gives so much to agriculture, can take it all away in a heartbeat.